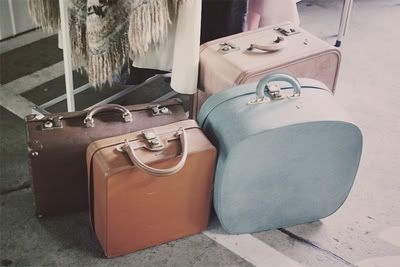 God mandags morgen! Dette blir en spennende dag!
På torsdag fikk jeg nemlig en telefon fra Politiet på Gardemoen som sier at de har fått innlevert passet mitt (som visstnok ble funnet og må ha falt ut av vesken min på flyet fra Oslo til Amsterdam)
Såååå, i dag har jeg tenkt å finne ut om det går an å reise fra Amsterdam til Oslo uten pass! Flyselekapet stiller seg nokså tvilende og sier at jeg må gjennom en passkontroll så det lar seg ikke gjøre. Politiet er derimot veldig positive og frarådet meg å kontakte ambasaden for å få meg et nødpass. Heeeelt unødvendig sa de. Eneste grunnen til at du ikke kommer deg hjem er om Nederland stenger grensene sa de - og det får vi da håpe ikke skjer!
Jaja, det finner jeg ut i kveld...
Kryss fingrene for at jeg kommer meg hjem!!
~ ~ ~
Good Monday morning! This will be an exiting day!
Thursday I got a phonecall from the Oslo airport police saying they have my passport. Apparently it was found on the plane I took from Oslo to Amsterdam, so it must have fallen out of my purse on the way here...
So today is the day I find out if it's possible to travel without a passport from Amsterdam to Oslo! The airline doubts it is doable and says I'll be stopped in the passport control for sure. The police on the other hand is very positive and says the only reason I won't get home is if the Netherlands shuts down their borders - and hopefully it won't come to that. And when I asked if I should maybe contact the embassy and get an emergency passport they said something in the lines of 'Nooooo need! It will be fiiiiiiine, really!'
Well, I guess I will find out tonight...
Keep your fingers crossed for me!!