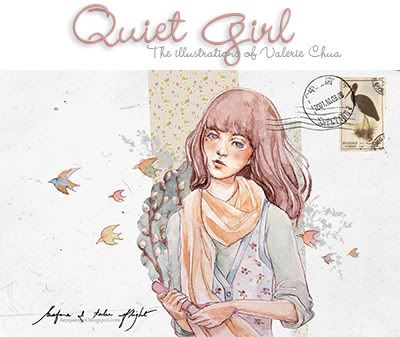 Valerie Chua er en illustratør fra Manila og 'Quiet Girl' er bloggen hennes. Her viser hun frem sine illustrasjoner og skisser og i tillegg legger hun ut noen antrekkbilder og andre småting fra livet sitt nå og da.

Jeg liker alt arbeidet hennes men jeg er helt forelska i 'Blush' - en serie små bilder hun lager med vannfarger i skisseboka si og siden gjør om til postkort. Fine ikke sant?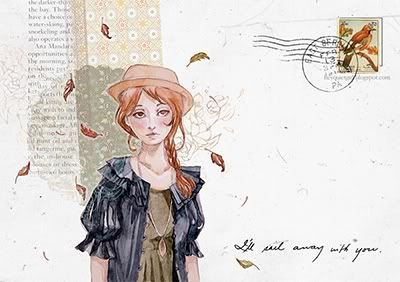 Valerie Chua is an illustrator from Manila and Quiet Girl is Val's illustration and work in progress blog. It also contains some outfit posts and small bits and pieces of he life.
I adore all her work but I am especially smitten by her 'Blush Series' - a set of small watercolor paintings she does in her moleskin on laid back afternoons and then transforms into postcards. Amazing right?
Be sure to check out her blog & her deviantART